Meet Our Team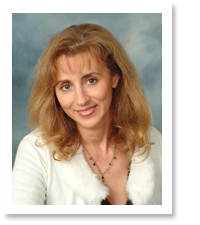 Dr. Bo Janczar, DC
Dr. Bo Janczar, DC is a gentle caring and highly skilled chiropractor, with over 33 years of experience in treating patients with chronic or acute back, neck, shoulder, sciatic nerve, and extremity pain.

As a chiropractor Dr. Janczar believes in natural healing; getting to the source of the problem and helping the body to self-correct. She also helps her patients achieve their wellness goals by educating them in the importance of exercise, nutrition and weight loss; allowing them to reach optimal health.

Dr. Janczar provides a warm and caring environment making each patient feel special.

Education
1979-1981 Kean College Of NJ
1981-1985 Los Angeles College Of Chiropractic
1994-1997 Los Angeles College Of Chiropractic-Postgraduate
Professional Training:
Lifeguard and water safety instructor
Emergency medical technician
Doctor of Chiropractic
Board Eligible for Chiropractic Orthopedics
Professional Experience:
33 Years Of Private Practice
Specialized Skills:
Diversified Technique
Worker's Compensation
Auto Accidents
Honors and Awards:
Bausch And Lomb Science Achievement Award And College Scholarship